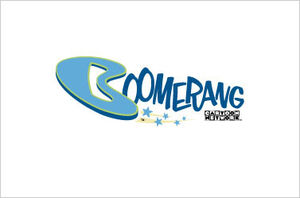 Boomerang
is a television channel (check local listings or company for channel location) that airs classic cartoons and Cartoon Cartoons 24/7. It is the sister channel of Cartoon Network. Some cartoons that air regularly include Looney Tunes, Samurai Jack, The Flinstones, Secret Squirrel and many others. As Cartoon Network has a large variety of cartoons (thanks in part to its owner, Time Warner), shows are subject to be switched.

Ad blocker interference detected!
Wikia is a free-to-use site that makes money from advertising. We have a modified experience for viewers using ad blockers

Wikia is not accessible if you've made further modifications. Remove the custom ad blocker rule(s) and the page will load as expected.